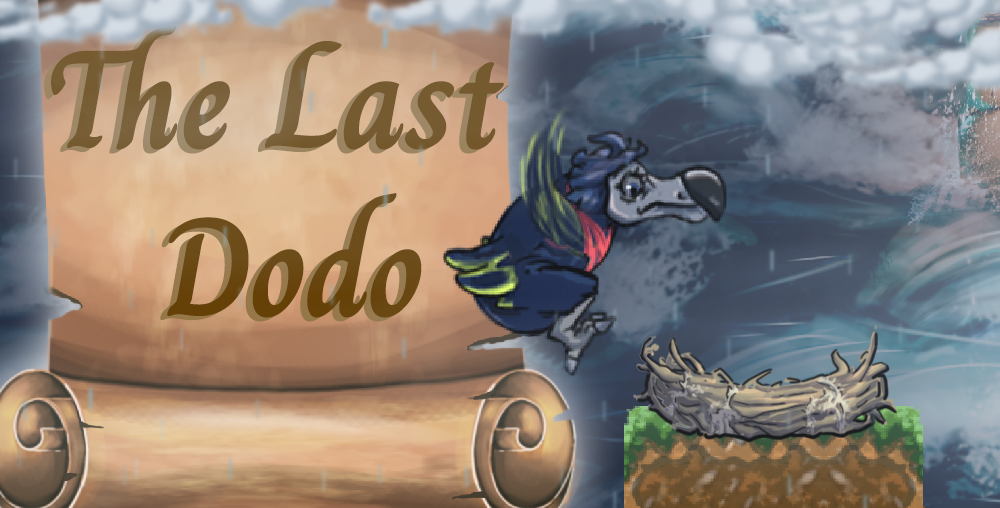 The Last Dodo
A downloadable game for Windows and Linux
Made in one week for Game Parade Spring 2022 - source code


It's 1662 and every life counts for this critically endangered maurician fowl. On the verge of extinction you are the last dodo. Get to higher ground to lay your eggs in peace. Dodge poacher bullets and squash malicious monkeys as you race against the rising tide in this speedy platformer.
Although the luckless dodo lacks the ability to fly, your wings give you just enough power to flutter and glide, letting you make your way through a tropical beach, dense jungle and perilous mountain range to continue your species into the next generation.

Team:
Mick Cooke - MakeFire Music -> Music

https://youtube.com/channel/UCs75GjfGdtTS-CekMJOGICA
Thanos Gramosis -> Art
https://www.artstation.com/tha-com-nos
Paul James - Wafer Audio -> Sound
Paulina Ramirez - Lady Yami #3939 -> Voice Over/Writing

Noam Zeise -> Programming

Install instructions
Extract the .zip file and run the application
this game uses Vulkan for rendering, so it wont work unless your graphics drivers support Vulkan: supported GPUs: http://vulkan.gpuinfo.org/listdevices.php
if your GPU is on the list, but the game doesnt run then you may need to update your graphics drivers.

Download